Office Hours
Sunday

12:00 PM

-

5:00 PM

Monday - Saturday

8:00 AM

-

6:00 PM
Access Hours
Sunday

12:00 PM

-

5:00 PM

Monday - Saturday

8:00 AM

-

6:00 PM
2x4
Self Storage, Climate, Inside
3x4
Self Storage, Climate, Inside
4x4
Self Storage, Climate, Inside
4x4
4 x 4 (With Shelving), Climate, Inside
4x4
4 x 4 (Preferred), Climate, Inside
4x4
4 x 4 (Preferred), Climate, Inside
8x3
Self Storage, Climate, Inside
4x6
Self Storage, Climate, Inside
4x6
Self Storage, Climate, Inside
4x7
Self Storage, Climate, Inside
4x8
Self Storage, Climate, Inside
8x4
Self Storage, Climate, Inside
5x10
Self Storage, Climate, Inside
5x10
Self Storage, Climate, Inside
5x10
Self Storage, Climate, Inside
5x10
5 x 10 (Preferred), Climate, Inside
5x10
5 x 10 (Preferred), Climate, Inside
5x10
5 x 10 (Preferred), Climate, Inside
8x8
Self Storage, Climate, Inside
4.5x14.5
Self Storage, Climate, Inside
4.5x14.5
Self Storage, Climate, Inside
7x10
Self Storage, Climate, Inside
7x10
Self Storage, Climate, Inside
7x10
Self Storage, Climate, Inside
6x12
Self Storage, Climate, Inside
6x12
Self Storage, Climate, Inside
6x12
Self Storage, Climate, Inside
6x12
Self Storage, Climate, Inside
8x9
8 x 10 (Corner), Climate, Inside
8x9
8 x 10 (Corner), Climate, Inside
8x9
8 x 10 (Corner), Climate, Inside
5x15
Self Storage, Climate, Inside
5x15
Self Storage, Climate, Inside
5x15
Self Storage, Climate, Inside
5x15
Self Storage, Climate, Inside
5x15
5 x 15 (Preferred), Climate, Inside
8x10
Self Storage, Climate, Inside
8x10
Self Storage, Climate, Inside
8x10
Self Storage, Climate, Inside
8x10
8 x 10 (Preferred), Climate, Inside
10x10
Self Storage, Climate, Inside
10x10
Self Storage, Climate, Inside
10x10
Self Storage, Climate, Inside
10x10
Self Storage, Climate, Inside
10x10
10 x 10 (Preferred), Climate, Inside
10x10
10 x 10 (Preferred), Climate, Inside
15x10
Self Storage, Climate, Inside
10x15
Self Storage, Climate, Inside
15x10
Self Storage, Climate, Inside
15x10
Self Storage, Climate, Inside
15x10
Self Storage, Climate, Inside
20x10
Self Storage, Climate, Inside
15x15
Self Storage, Climate, Inside
15x15
Self Storage, Climate, Inside
Facility Amenities
RV, Car, and Boat Parking
Storage Units in Tucson, AZ
Are you ready to clear the clutter in your Tucson home? Do you need somewhere reliable and affordable to keep all your business documents? Whether your storage needs are big or small, Kolb Road Self Storage's wide range of units has the perfect space for you. With air-cooled options available, you'll be able to keep your belongings in superb condition. Meanwhile, if you ever need help or advice, you can always rely on our resident manager.
Alongside our popular self-storage units, did you know we also offer economical vehicle parking? We have options to suit all needs and budgets. Thanks to our security cameras and gated access, our facility is the perfect place to keep your car, boat, RV or other vehicles. Finally, if you ever run out of tape or boxes, you can buy more onsite from our friendly team. Get in touch to reserve your own unit today!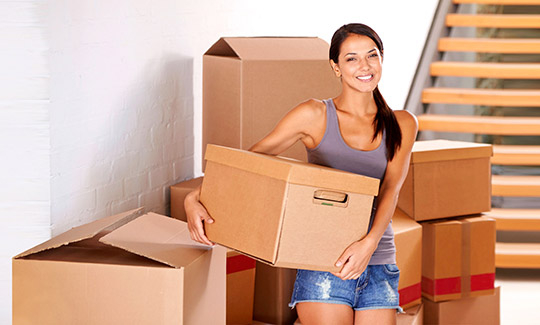 "
"
Cassandra Sparrold Shute
on 06/23/2021
This place is wonderful. The staff is incredible, it's reasonably priced and climate controlled for an excessive amount of books. It's also gated and has staff on property 24 hrs, though plan for limited access hours (It's really worth it!) If you can get a unit here, it's very worth it.
"
"
Tina Martinez
on 03/29/2021
Love this place so easy to get to my storage wen I need to
"
"
tinacampos09
on 03/02/2021
great customer service and very affordable
Self Storage Near You
Only 9 miles from downtown Tucson, Kolb Road Self Storage is the area's top storage facility. Thanks to our accessible location, we're also popular with homes and businesses from East Tucson, Vail, and the Catalina Foothills. Get in touch with our team today and we'd be happy to show you around.
From downtown Tucson, AZ:
Head south towards W Congress St

Turn right onto W Congress St

Sharp left onto W Broadway Blvd

Turn right onto AZ-210 E

Merge onto Golf Links Rd

Pass by Panda Express (on the right in 2.7 mi)

Use the 2nd from the left lane to turn left onto S Kolb Rd

Turn right

Turn left

Turn right

Kolb Road Self Storage will be on the left
Head north on N Whitney Ln towards W Swanson St

Turn right to stay on N Whitney Ln

Turn right onto W Moore Rd

Turn right at the 1st cross street onto N Tangerine Farms Rd

Continue onto W Tangerine Rd

Turn right to merge onto I-10 E

Merge onto I-10 E

Take exit 258 towards Broadway Blvd/Congress Street

Merge onto N Freeway

Turn left onto W Congress St

Continue onto W Broadway Blvd

Turn right onto AZ-210 E

Merge onto Golf Links Rd

Pass by Panda Express (on the right in 2.7 mi)

Use the 2nd from the left lane to turn left onto S Kolb Rd

Turn right

Turn left

Turn right

Kolb Road Self Storage will be on the left
Head west on E Sahuarita Rd

Make a U-turn

Turn left onto S Wilmot Rd

Continue straight to stay on S Wilmot Rd

Turn right onto E Valencia Rd

Use the left 2 lanes to turn left onto S Kolb Rd

Turn right

Turn left

Turn right

Kolb Road Self Storage will be on the left
From Catalina Foothills, AZ:
Head north on N Hacienda Del Sol Rd towards E Camino a Los Vientos

Turn right onto E Sunrise Dr

Turn right onto N Craycroft Rd

Pass by Subway (on the right in 5.0 mi)

Keep left to continue towards E Golf Links Rd

Use any lane to turn left onto E Golf Links Rd

Pass by Panda Express (on the right in 1.1 mi)

Use the 2nd from the left lane to turn left onto S Kolb Rd

Turn right

Turn left

Turn right

Kolb Road Self Storage will be on the left
Check Out What Our Customers Are Saying